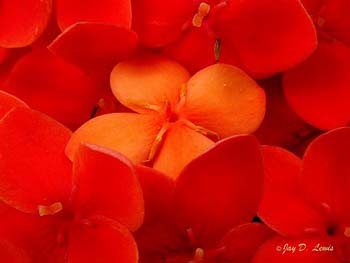 When you thin out seedlings,
you strengthen those that remain.
Today, I will thin out my commitments.
As I examine them, I will decide which ones
I can pull out and which need more attention.
By thinning out my commitments, I will be
more able to nourish those that remain.
www.jdlewis-photos.com