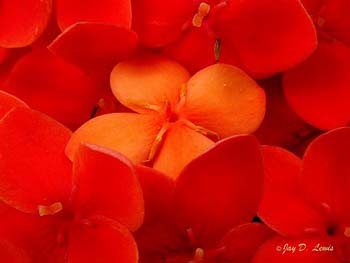 There are hidden seeds of possibility
that we carry in our pockets.
They represent our creative
potential to add new dimensions
to our lives. Today, I will retrieve a
seed to plant, perhaps in my thinking,
a relationship, or a work of art. I will
begin to cultivate something new,
then I will become the water to
nourish it so it grows.
www.jdlewis-photos.com