GOODIES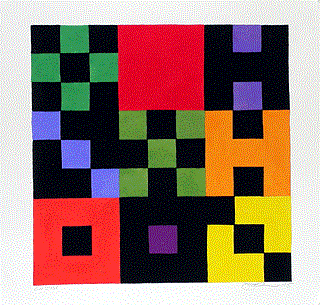 The Magic Square design is based on the Chinese Magic Square of Nine. It's the result of creating a numerical notation system based on the number of units represented. Thus, one is represented by one square and two by two squares and so on. An unintended feature of the design is that the even numbered symbols are the visual negative of the odd numbered ones. In the Chinese cosmology, this would represent a reconciliation of heaven and earth, male and female principles, etc.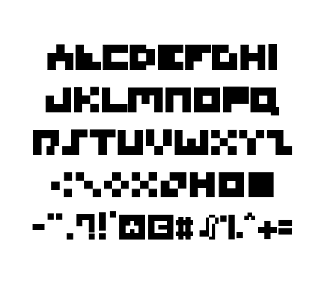 MAGIC SQUARES FONT

This original digital typeface is for the Macintosh computer.

RUBBER STAMP CRITICISM

Card someone!