Here's to you, Jenny!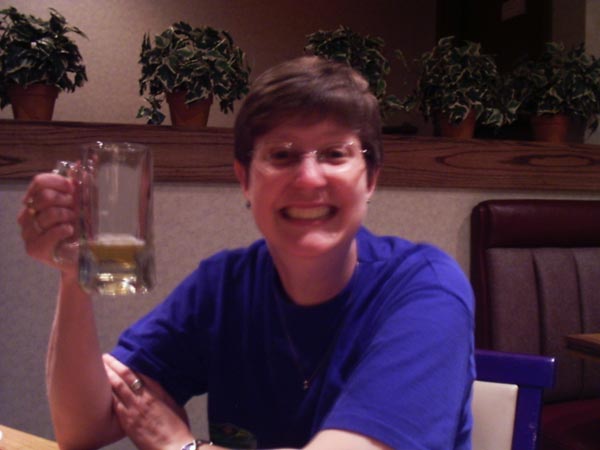 My host in Kansas City was my lifelong friend Jenny Nelson, who was kind enough not only to invite me into her home, but also to chauffeur me back and forth from Kemper on the night of the show. When she read my review, she couldn't help but notice how I seemed to, in her words, "just magically arrive at the arena!"
Well, let's not let that injustice stand for one more second. Everybody, look here:
JENNY DROVE ME TO THE SHOW AND BACK!
HOORAY FOR JENNY!
---
Here's to you, Jenny! / Paul O'Brian / obrian at colorado.edu / Revised September 2003 Return to my review of the Kansas City show
Return to my Stevie Nicks page
Return to my home page