Please visit my watercolors page for images of my paintings.

I have paintings hanging at Dandelion Gifts & Fine Art
on First Street in Nederland
I also have photographs hanging at the Nederland Community Center.
The Community Center is on the Peak to Peak Hwy, just north of Nederland.
To purchase watercolors, or to order prints and greeting cards, click on the Contact link and send an email.
Annie Thayer Watercolors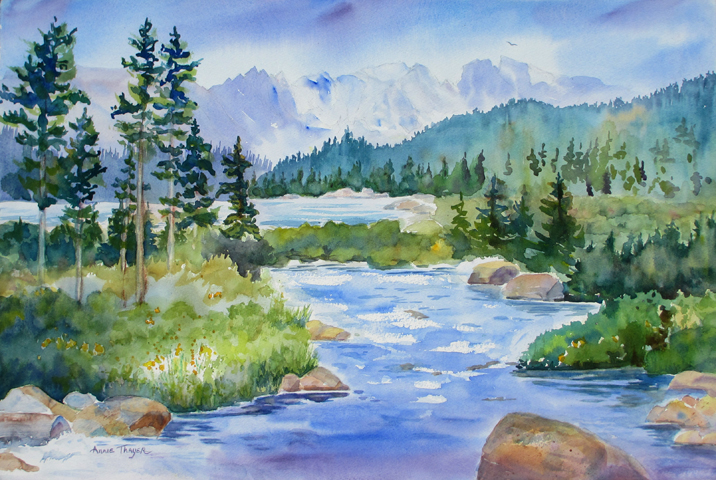 Long Lake Stream - 22" x 28"